JNJ Sharp Dressed Man


"Levi"


A few years ago I found a bulldog kennel on-line with the kind of dogs & super pedigrees I was looking for – JnJ Bulldogs from beautiful Coker, Alabama.
Judy is a really nice lady with a great sense of humour and we hit it off immediately. She had two very well bred males that I really liked. Fanfair's A Taste For Caviar & JnJ's Slick Willie by Mouser. It was really tough to decide which I liked better, so when Judy bred a Willie daughter to Cavi I got our name in quick. Mike & I took the trip to Alabama to pick up our boy that fall, and again I couldn't decide......We had a great visit, a wonderful trip, and brought back 2 boys from that litter. Levi & 'Bama.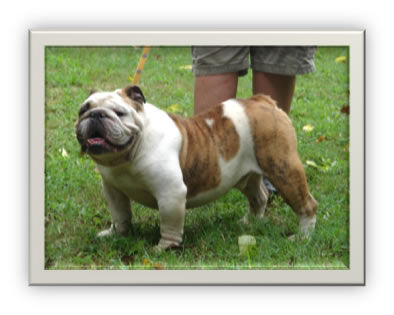 JNJ'S SLICK WILLIE BY MOUSER
The one that looks like his Grandpa Willie, is JnJ's Sharp Dressed Man at Couleebank. Levi.
And as he grew up...... he grew nicer.....
....and nicer....
finally.... he's a year old.... and I really like him....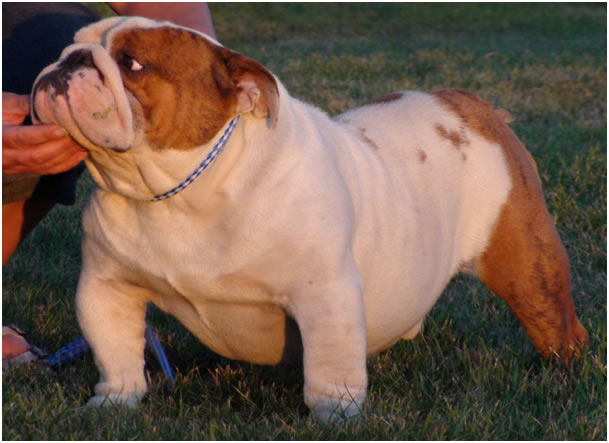 We sent Levi out with Larry Clark this summer, and with limited showing he has all his majors, including a 4th in Group his first weekend out, and 8 points. We will be sending him out with Larry again, of course, hoping to finish him sometime soon.