JNJ A Taste for Alabama at Couleebank

"'Bama"


When I first saw JandJ Bulldog's website it was the amazing head of Fanfair's A Taste For Caviar that had me immediately impressed. Then I saw the pedigree & I was hooked. I put it in "my favourites" and looked at it repeatedly for the 2 years it took to actually get a Cavi puppy.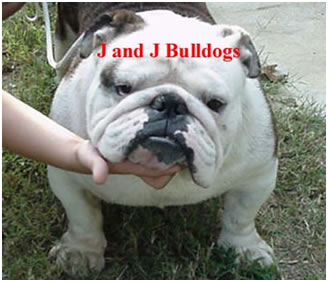 Fanfair's a Taste for Caviar


Of the two puppies I got from Judy, JnJ's A Taste For Alabama ('Bama) is the one with daddy's trademark head. He's also got his lovely front & funny, funny, attitude.



He was a very cute puppy..... A very handsome poolboy......



Look at his HEAD,
&
The rest of him ain't so bad either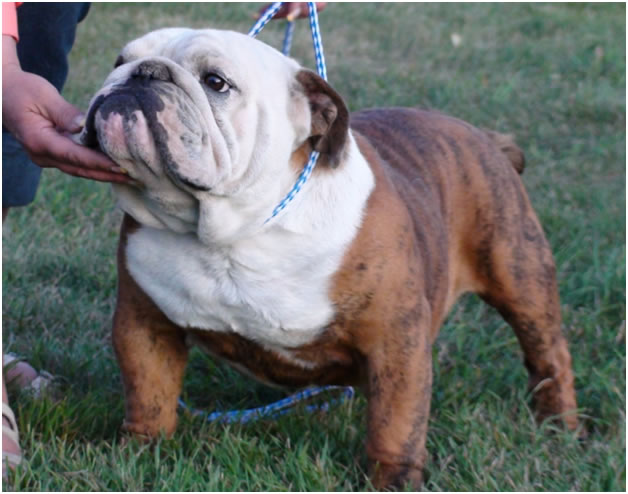 I've been told repeatedly he's the nicer of the two brothers, and perhaps when Levi finishes we'll be sending 'Bama out for his turn in the show ring. But in the mean time he will be passing his wonderful head & front on to his offspring.